There are a lot of great ways to make money online, regardless of whether you're looking for a side hustle or a full-time income.
Some of the best options require you to invest money in order to get started. In many cases, these are the opportunities that involve building a business and ultimately give you the potential for a high income.
The amount of money that you'll need to invest can vary. You can start a blog for less than $100, but if you're starting an eCommerce site or creating a private label brand to sell products on Amazon, you might need a few thousand dollars, or more, for your initial inventory.
But if you're looking to start making money online and you have nothing to invest, don't worry. There are some options to earn money online without paying anything, and in this article, we'll look at many of the best possibilities.
The opportunities covered in this article are broken down into 3 different categories:
Online tasks. These are great if you're just looking to make a little extra money. They're easy and extremely flexible, but it's not going to turn into a full-time income.

Start a business. There are some types of online businesses that you can start with zero investment. All of these options can be done part-time, but they also give you the potential to become a full-time income in the future.

Work for someone else. You would work either as an employee or a contract worker for these opportunities. They can be done part-time, and some also could be full-time.
Table of Contents
Online Tasks
If you're looking for a flexible way to make some extra money in your spare time, these can be great options. To be clear, you're not going to get rich with the options listed in this section, but they can be a good fit in the right situation. They offer complete flexibility to work when you want, and you can start making money very quickly.
You can also combine these options and do several of them to have the opportunity to increase your overall income. If you're looking to make money online without paying anything, these options can be great starting points.
1. Take Online Surveys
One of the most popular side hustles is to take paid online surveys. There are a number of websites and apps that offer surveys and getting started is easy.
The flexibility is definitely one of the major perks of taking surveys for money. You have complete flexibility with your schedule, and you can even take a survey when you have just a short amount of time to spare (some take only a few minutes). Some people even take surveys while they're watching TV.
Aside from the flexibility, another perk is that anyone can do it. You don't need any specific skills or experience.
Want to Make $1,000 Per Month Online?
Let us show you (for free) the process we've used to build multiple six-figure blogs and grow our net worth by more than $1 million.
Some survey websites also offer several other ways to make money, like watching videos, playing games, installing apps.
If you want to maximize your income from surveys, the best approach is to join a few different sites. Each site will be limited in terms of the number of surveys that are available to you, so using a few different sites will increase the number of surveys that you're able to take.
Some of our favorite survey websites and apps are:
How to Get Started with Online Surveys:
Getting started is easy. You can sign up and start earning money in the same day.
Create a new email address with Gmail (or some other free service) to use for the survey sites.

Signup at the survey sites listed above.

Complete the initial profile or intro survey so they have some basic information about you (to find the surveys that you are eligible for).

Start taking surveys. Each one will list the amount that you can earn and the time needed for the survey, so start with the ones that offer the best rate per hour.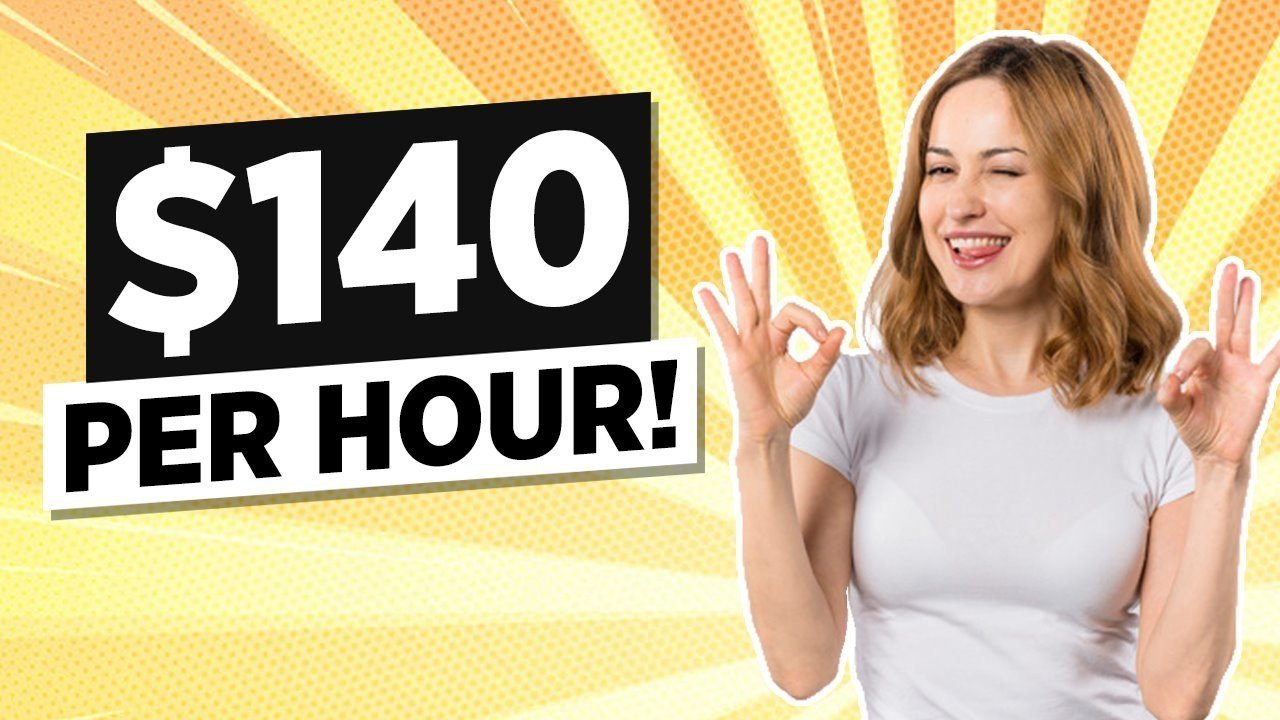 2. Microtasks
There are several different websites that allow you to earn money by completing small tasks. This can include things like moderating content, basic research, categorizing data, and more. The tasks are simple and quick. You'll get paid a small amount for each task and you'll be able to complete a large volume of tasks.
Just like online surveys, microtasks are not the highest-paying side hustle, but the work is extremely flexible. You can sign up for a few different tasking websites and work as much or as little as you want. You can work a few hours in chunks, or just a few minutes whenever you have some spare time.
Some of the leading websites for microtasks are:
How to Get Started with Microtasks:
Create an account at the websites listed above.

Check the available tasks to see how much they pay and how long they will take.

Perform the tasks that seem to be worth your time, and track your hourly wage.
3. Test Websites
Another flexible side hustle is to get paid to test websites and apps. Of course, companies need to get user feedback related to their designs and the functionality of their sites and apps, and some are willing to pay people to provide that feedback.
There are several different websites where you can sign up to be a tester. Some of the best ones include:
WhatUsersDo

Userfeel

User Testing
The amount of money that you make will depend on several factors, but in general, you'll earn between $10 – $60 per test. The tests will often involve recording audio or video while you're using the site or app.
The only downside to this side hustle is that the opportunities are somewhat limited. It's become a popular way to make money online, so there are more testers than opportunities at times. If you sign up with several different websites, you can get notifications when new tests are available, but it's not something that you can do on a large scale.
How to Get Started as a Website Tester:
Signup as a tester at the websites listed above.

Make sure that you have the needed equipment. Typically, you'll need a computer with an internet connection, a webcam, and a mic. Most laptops will be sufficient.

Take the initial test to qualify and be eligible for paid gigs.

Check the testing opportunities that are available and follow the directions.
4. Research
Another highly-flexible side hustle that just about anyone can do is to conduct research. The research opportunities that are available vary from simple tasks like finding and verifying addresses to much more detailed and thorough professional research.
Because the opportunities vary, the pay and other details surrounding the work will also vary. But in general, it's very flexible work that can be done from home (or anywhere with an internet connection).
Some sites that offer work for researchers include:
How to Get Started as a Researcher:
Apply to work as a researcher at the sites listed above.

Once you're approved, check the available opportunities and follow the directions (the tasks will vary).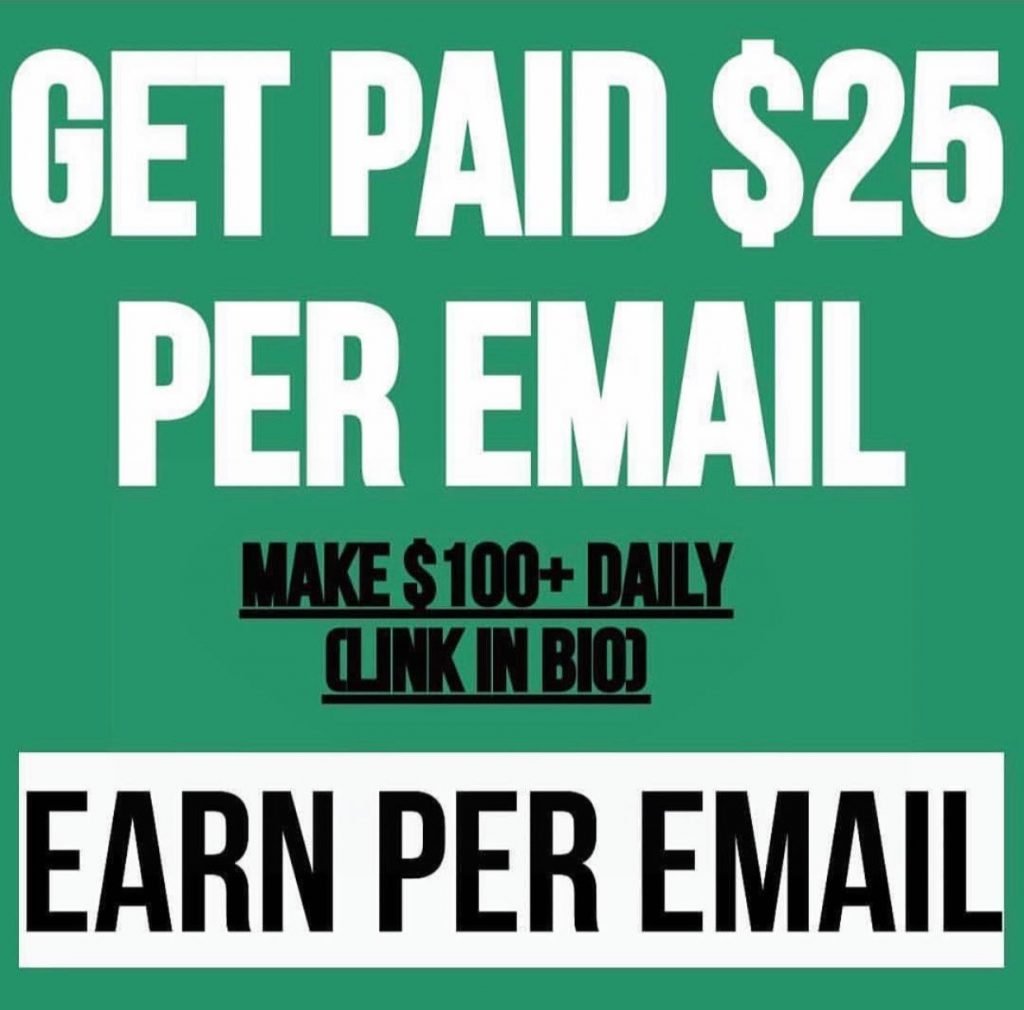 5. Play Games
Like all of the other options listed in this section, playing games is a very flexible way to make some extra money. As you might expect, most people that do this will make small amounts of money, but it can be done in your spare time and you'll actually enjoy it.
There are a few different ways to make money by playing games. One of the easiest ways to get started is to download the Mistplay app (only for Android), which will allow you to earn rewards for playing a variety of different games. Swagbucks also allows you to earn some rewards for playing games.
If you want to take the income potential to a higher level, the options include starting a gaming-themed blog or YouTube channel, getting sponsored, or competing at tournaments. Of course, these options require a lot more work and effort than simply playing some games on an app, but the higher income potential may be worth it to you.
How to Get Started Playing Games:
Install the Mistplay app and start playing games to earn rewards.

Sign up for Swagbucks and play games (as well as other tasks) to earn Swagbucks that can be redeemed for cash or gift cards.

If you're looking to make serious money by playing games, start a gaming blog and work on growing an audience.
6. Passive Income Apps
There are several apps that allow you to make some extra money passively. None of these apps will pay you a huge amount of money individually, but if you use a few of the apps together you can make a nice chunk of change for doing next to nothing. Here are a few of the best apps that you might want to consider:
MobileXpression
MobileXpression is a research company that will pay you in order to get access to your mobile browsing activity. All you need to do is sign up and install the app on your phone, and then every now and then you can open the app to claim points and redeem them for prizes. You'll be able to earn gift cards for Amazon or many other stores/websites/restaurants of your choice. You can earn about $50 in rewards per year simply by having the app installed and active. And thanks to a signup bonus, you can earn a $5 gift card your first week of using the app.
UpVoice
UpVoice is a Chrome browser extension that is also completely passive. Just install the extension and you'll earn rewards for visiting many of your favorite websites like YouTube, Instagram, Facebook, Amazon, LinkedIn, and more. You can earn up to $75 per year just for visiting websites that you probably already visit on a daily basis.
Honeygain
Honeygain is another interesting app that is completely passive. All you need to do is install the app on your device (Android, MacOS, Windows) and it will work in the background. Honeygain will share your unused net traffic with data scientists who use the Honeygain network, and they'll compensate you for it. The amount you can earn will depend on a lot of factors like your internet connection and how many GB you share with the Honeygain network. For example, if you share 10 GB per day you can earn up to $30 per month.
How to Get Started with Passive Income Apps:
Sign up for MobileXpression and install the app.

Sign up for UpVoice and install the Chrome browser extension.

Sign up for Honeygain and install the app.
Start a Business
While the opportunities in the previous section are nice for a small amount of extra money, if you're looking for something with higher income potential, the opportunities in this section may be perfect for you.
Although most types of businesses will require some startup capital, there are opportunities to start legit businesses with zero investment. While these businesses may not cost you anything to start, they do offer good income potential.
Every one of these businesses could be run part-time or full-time.  Start now with whatever time you have available, and work to grow it to whatever income level you are after.
7. Freelance Writing
Working as a freelance writer can be a great way to make money online. With the huge number of websites and blogs that publish new content every single day, there is a big demand for writers who can create that content.
There are opportunities in just about any niche or industry that you can think of, but popular industries like news, finance, health, and travel will present more opportunities than smaller niches.
While there are a lot of different services that you can offer as a freelancer, writing is one of my favorites because many of the gigs involve recurring work. If you land a few clients who hire you to write articles on a repeat basis, that means you won't need to spend time looking for work. This can be a huge advantage and it essentially allows you to make more money per hour.
The truth about freelance writing is that the quality of gigs will vary greatly. There are definitely a lot of low-paying freelance writing gigs, especially for companies that are "content mills" (they crank out a very high volume of articles for clients).
However, there are also a lot of gigs that pay very well. Some freelance writers make six figures annually, working a flexible job from home or while traveling. Ignore the low-paying jobs and focus only on those that pay a decent rate.
If you're interested in working as a freelance writer but you've never done it before, your biggest question is probably "how will I find clients?" There are several job boards that can be a good place to start, including:
ProBlogger

Blogging Pro

FreelanceWriting.com

Online Writing Jobs
These job boards all post opportunities that you can apply to. However, that is definitely not the only way to find work. One of the best ways is to proactively reach out to websites and blogs that hire freelancers. Check for a "write for us" page, as many sites will have details about how you can apply.
How to Get Started as a Freelance Writer:
Choose the broad topics that you want to write about.

Create your own blog where you can write and publish a few articles that will serve as your writing samples. You can create a free blog at WordPress.com, but if you have a few dollars to spare, you can get your own domain name and website to have a more professional look.

Check the job boards and apply to any listings that seem like they would be a good fit.

Research some opportunities on your own by searching for blogs in your industry that hire freelance writers. Reach out to them about your interest in writing for them.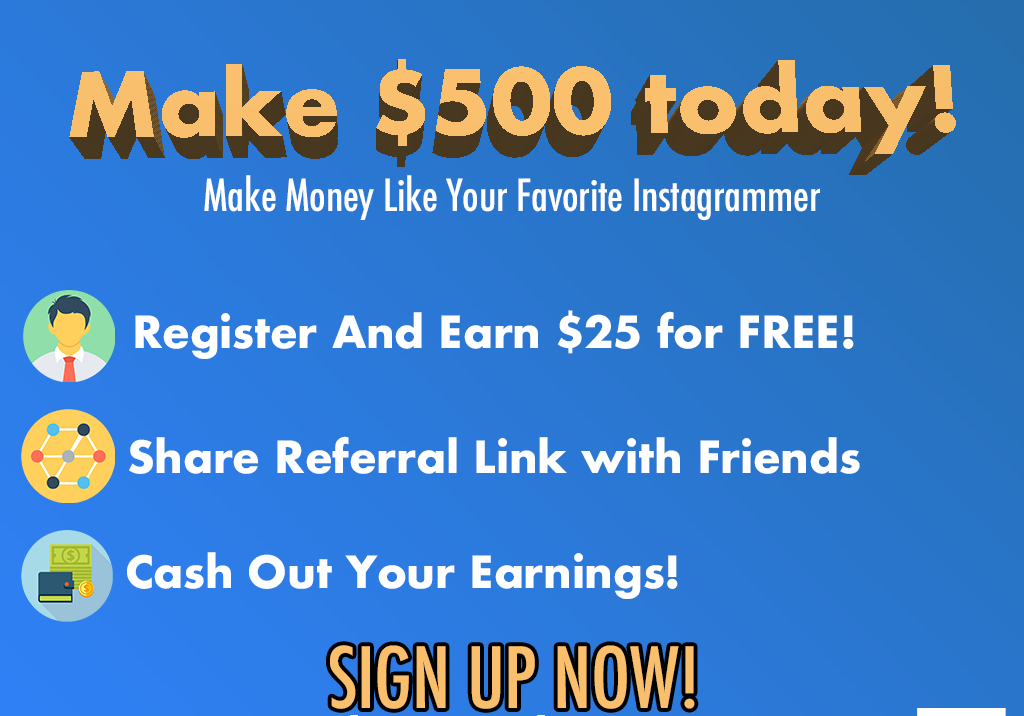 8. Freelance Graphic Design
If you have some design skills, there is a lot of work available for freelance graphic designers. This could include projects like websites, logos, brochures and marketing materials, packaging and labels, blog and social media images, and much more.
You can get started with no investment by setting up a profile on Fiverr and creating some gigs. There is definitely a lot of competition, but plenty of designers are doing very well on Fiverr.
You can also create your own portfolio website to show off your work and to help with landing new clients. If you need something that's free you can use a website builder like Wix, or set up a portfolio at a site like Behance or Coroflot.
If you have a small budget to work with, it's worth the $2.95 per month to get hosting from BOOKER Hosting and own your website (with no ads) on your own domain.
When it comes to finding jobs, aside from using sites like Fiverr and Upwork, you can also check job boards like:
Another option for making money as a graphic designer is to create and sell stock graphics. You won't be working for clients, but you'll create images, files, and illustrations that you think people might buy at a marketplace. Most stock photo websites allow you to upload and sell things like icons and illustrations, and you can also sell at marketplaces like:
Creative Market

GraphicRiver
How to Get Started as a Freelance Graphic Designer:
Gather some of your best work to include in your portfolio (or create designs specifically to use in your portfolio).

Set up a portfolio website. You can either use a free service like Behance or Coroflot, or spend a little bit of money on web hosting to have your own site on your own domain.

Apply for jobs on job boards or set up a profile on Fiverr and create gigs that clients can purchase.
9. Work as a Virtual Assistant
A virtual assistant (VA) is a broad term and VAs can offer any number of different services. Many VAs will do things like manage social media profiles, manage online ads, edit blog posts, create images for blog posts and social media posts, write or create content, edit videos for YouTube, and any number of other services.
The amount of money that VAs make can vary significantly. There are a lot of low-paid jobs for VAs, and most of that work goes to people overseas. But there are also opportunities for VAs to get paid very well. In fact, some VAs charge more than $100 per hour.
There is a lot to like about the opportunity to work as a VA. It's a perfect fit for many people who want something part-time and flexible, like stay-at-home moms and dads. But it's also an option for someone who wants a side hustle that can turn into a full-time business.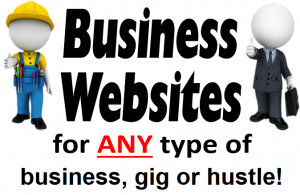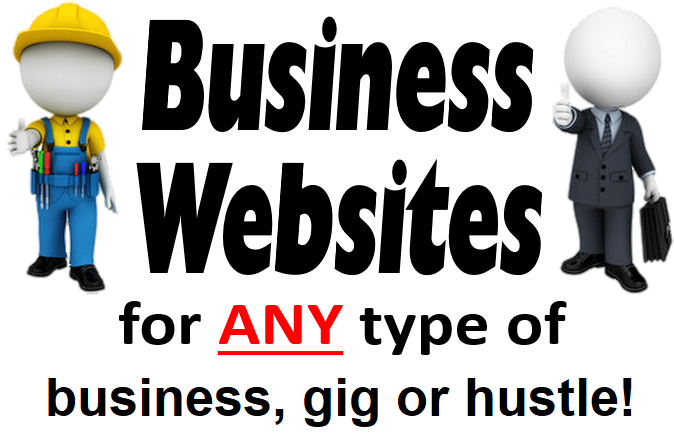 Right now, a lot of the opportunities for VAs involve work related to managing blogs and social media. Many bloggers and small businesses need help with things like editing and formatting blog posts, and many don't have time to be active on social media. If you have some ability with administrative tasks related to blogging and/or getting results with social media, this could be a great fit for you.
As a virtual assistant, you could take a general approach and offer a few different services, or you could specialize in one particular area. For example, some VAs specialize in managing Pinterest profiles for their clients.
There are a few websites that can help you to find work as a VA, like:
Fancy Hands

Assistant Match

Remote.co
In a lot of cases, the best-paying VA jobs will be the ones that you find on your own, either by reaching out to people proactively or people that contact you through your website.
How to Get Started as VA:
Decide what services you want to offer

Create your own website to list your services and allow people to contact you. If you need a free website you can use Wix or WordPress.com, but if you have a few dollars to spare you can get a domain name and hosting with BOOKER Hosting.

Look for opportunities at the sites listed above.

Proactively reach out to people and businesses that you think would benefit from your services.
10. Sell Digital Products on Etsy
Etsy is well-known as being a great place to buy and sell handmade crafty items and vintage items, but it's also an outstanding platform for selling certain types of digital products.
Selling physical products on Etsy is a good opportunity, but you'll need to invest some money into the materials for making your products. For that reason, we'll focus on digital products here, which you can create for free.
Printables are probably the most popular type of digital product to sell on Etsy, and there are many different types of printable products that you can create and sell.
Aside from printables, products for digital scrapbookers and photographers are also popular. This could include things like photo overlays, print templates, Lightroom presets, and more. If you have the ability to create these types of products, this can be a great money-making opportunity.
Getting started, it will take a while to build up your income with your Etsy shop. It can be a perfect side hustle, and with some time and effort, it could grow into a full-time business.
How to Get Started Selling Digital Products on Etsy:
Decide what types of products you are going to sell in your shop.

Create the products.

Sign up for your own Etsy shop and upload your first product.

Get some friends and family members to buy your product (you can give them a coupon code for a big discount) and ask them to leave a review.
11. Write Ebooks to Sell on Amazon
If you like to write, this can be a great way to make money. Amazon is obviously a huge platform that reaches many millions of buyers, and ebooks that do well can make a lot of money for the authors.
Of course, this is one that will require a good bit of time upfront before you start to make money. But ebooks don't have to be that long. This blog post is longer than some ebooks that are being sold.
You can use Microsoft Word to write and format your ebook for Kindle (complex layouts will not be possible with this method).
Writing and selling eBooks on Amazon is something that can be done part-time or full-time. Most people who earn a full-time income have written several eBooks, and they usually work pretty consistently to keep coming out with new eBooks.
As a writer, the possibilities are wide open. You can write novels, non-fiction, how-to, or any other type of book.
How to Get Started with Writing and Selling Ebooks on Amazon:
Decide which types of books you'd like to write.

Research book ideas to find a topic that isn't saturated with too much competition.

Write your eBook and format it for Kindle.

Create an Amazon seller account and upload your eBook.

Give your first eBook away for free for a while to get some momentum and some reviews, then increase the price.
12. Merch by Amazon
Merch by Amazon is another option for selling on the world's largest ecommerce platform. With Merch by Amazon, you can create designs that customers can order on apparel like t-shirts and hoodies.
The products are printed on-demand whenever they are ordered, and Amazon handles everything related to the orders, fulfillment, and shipping. That means there is no need for inventory and it's possible to get started without any expense, if you have some design skills.
You will need to be invited in order to sell through Merch by Amazon, but you can request an invitation from their website. Once you've been invited and your account is set up, you can begin uploading designs and start making money whenever you make a sale. Volume is key to making money with this approach, so you'll want to work to get a lot of different designs uploaded.
How to Get Started with Merch by Amazon:
Request an invitation from this page.

Work on some designs.

Once you've been invited, upload your designs and create some more.
13. Manage Social Media Profiles
Many small businesses and solopreneurs recognize the value of being active on social networks, but they simply don't have the time or resources to handle it themselves. You could offer services to fill this gap. Your services could involve creating and scheduling posts for different platforms, interacting with followers, and creating graphics to be used in social media posts.
One of the best things about this type of work is that most of your clients will be on-going. If the client gets results from your work, they'll continue to pay you.
You can offer monthly packages that involve a set number of posts or other specifics. Once you have a few clients and you're making the amount of money that you need, you can focus only on doing the work and you won't need to constantly look for new clients.
How to Get Started Managing Social Media Profiles:
Determine the social networks that you want to work with.

Choose a niche or industry to specialize in, or choose to specialize locally.

Create your own website and list the services and packages that you offer. Use Wix or WordPress.com if you need a free website, or buy a domain and hosting from Bluehost if you can afford a few dollars per month.

Reach out to small business owners in your industry of choice, or small businesses in your local area. Tell them about the packages that you offer and ask for their business.
14. Start a YouTube Channel
With a popular YouTube channel, you could make money from AdSense (ads that are on your videos), from direct sponsorship deals, and from affiliate links in your videos and descriptions.
You can start a YouTube channel on just about any topic that interests you, and as long as you have a simple camera, there's no expense needed to get started. As you go, you'll want to budget some money to upgrade your equipment, but getting started doesn't require an investment. You can use a simple smartphone camera if that's all that you have.
The most popular YouTube channels are focused on a particular topic or a particular type of video. Pick something that interests you and start creating videos.
How to Start a YouTube Channel:
Choose the topic for your channel.

Create a YouTube account and name your channel.

Record your first video.

Upload it to YouTube.

Study YouTube SEO so you can get exposure for your videos.
15. Photo Editing
If you have some photography or Photoshop/Lightroom skills, you could start a photo editing business. You could offer your services to amateurs/hobbyists who don't know how to effectively edit photos on their own, or you could target your services towards professionals that want to outsource this time-consuming part of the job. Some photographers that take large numbers of photos (like wedding and portrait photographers) prefer to outsource the editing because they don't have the time to do it themselves.
You could offer your services through a platform like Fiverr or Upwork, reach out to photographers that you think might be interested, or set up a website and work to build up traffic.
How to Get Started with Photo Editing: 
Create some before and after samples to demonstrate what you can do.

Create a profile on Fiverr and set up some gigs that people can order.
16. Consulting
You may be able to use your experience or expertise to offer consulting services to clients. Consulting can cover a wide range of topics and can be done in many different ways, so there are a lot of possibilities.
As a consultant, you can start making money as soon as you have your first client, and it's not necessary to spend money to get started. If you've worked in a particular industry for a while, you may already have some contacts that would help you to land your first client. LinkedIn can also be a great platform for connecting with people and building up your profile in hopes of landing more work.
One of the great things about consulting is the fact that you may be able to charge a high hourly rate and make a nice income from this side hustle. In fact, it could easily turn into a full-time business.
How to Get Started with Consulting:
Define the services that you'll offer and set your hourly rate.

Reach out to any existing contacts that you have with your industry and ask if they would be interested in your services, or if they know of anyone who might need a consultant.

Work on building up your LinkedIn profile and increase your presence to open up more opportunities in the future.
17. Rent Out Your Stuff
It may not be the first type of business that comes to mind, but a rental business is a great option. There are many different things that you can rent out, including a room or unit in your house, storage space, a parking space, your garage, your car, an RV, a boat, land for pets, and much more.
A rental business can be a cross between an online business and a local business. The online aspect comes into play because people who are renting from you will probably find you via the internet. There are a lot of different apps and websites that exist to help people find specific things they can rent, and you can list the items that you are willing to rent out.
Your rental business is likely to be a part-time thing that makes some extra money on the side, but depending on what you have to rent, it may become a more significant amount of money.
How to Get Started with a Rental Business:
Determine what you have that you can rent out.

Find the right platform to get exposure for your rental.

List your rental and start making money whenever someone rents it from you.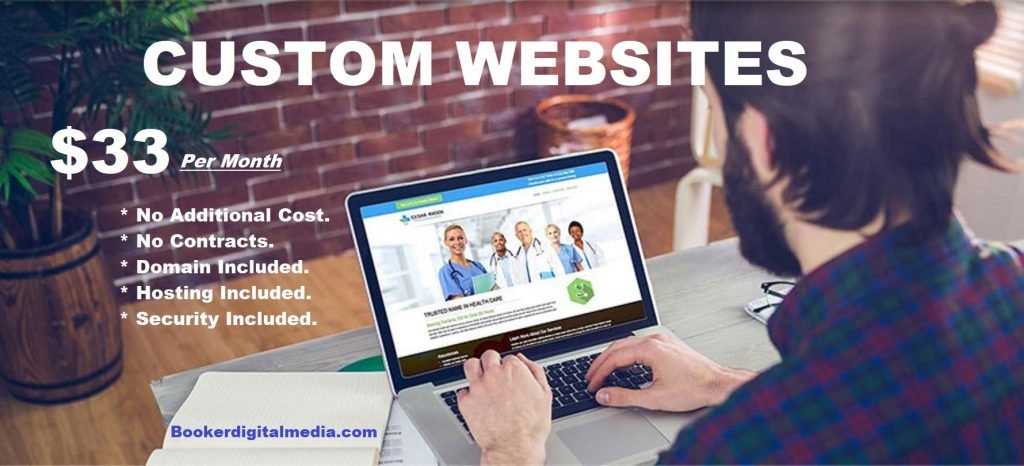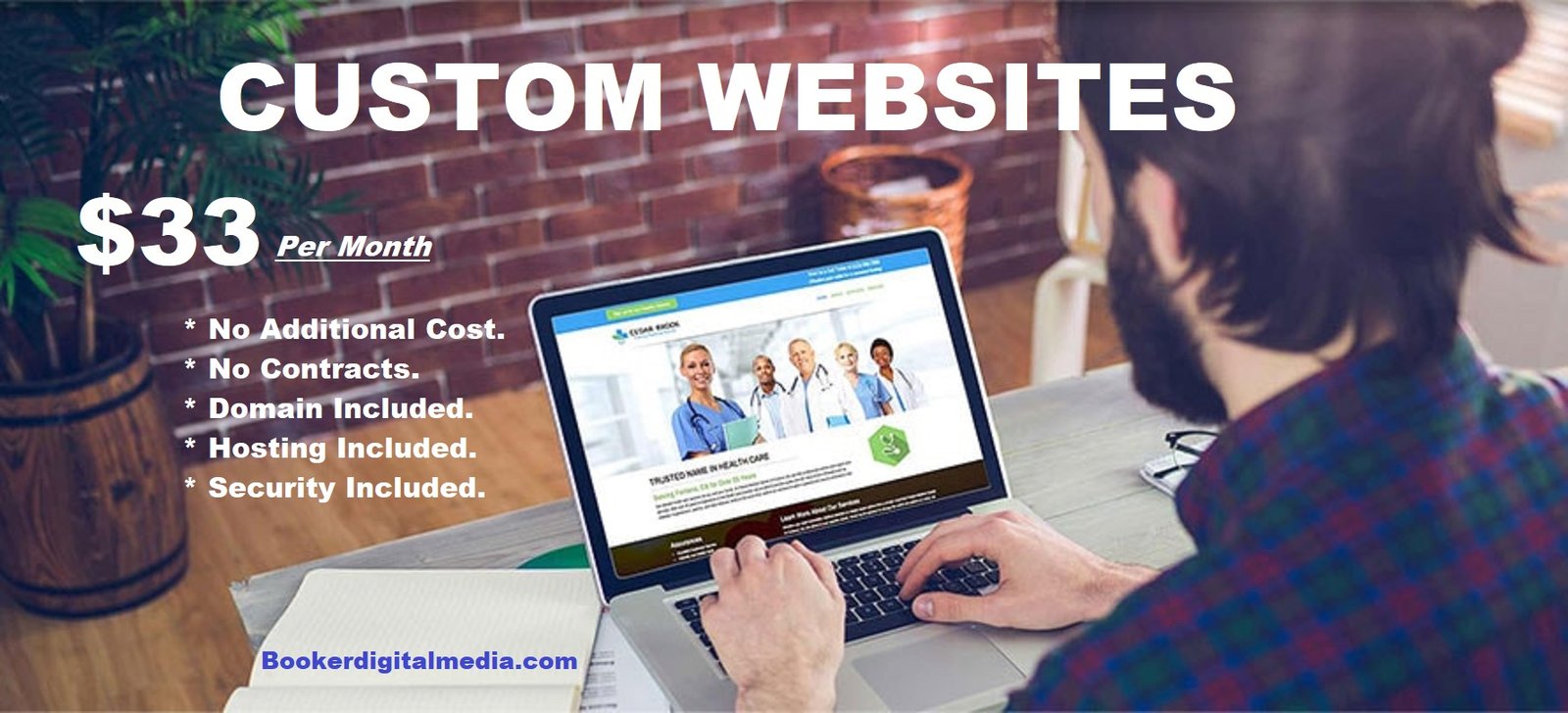 Work for Someone Else
While the options in the previous section for building a business present great income potential, you're likely to need to put in a lot of work upfront to grow that business. If you're looking to start making money right away and you don't have an interest in running your own business, the options in this section may be a better fit for you.
With these jobs, you'll work either as an employee or a contractor. Some of them still offer a great deal of flexibility over your hours, but others may offer less flexibility.
18. Work as a Remote Employee
There are a growing number of companies that are hiring remote workers. You could work from home for a company in just about any industry and in just about any capacity.
As a remote worker, you will be an employee. However, you'll be able to work from your home office instead of commuting to the job every day. Most remote employees have less flexibility than contractors or freelancers, but of course, there are some significant benefits that come along with being an employee.
How to Get Started as a Remote Employee:
Tidy up your resume.

Check out job boards like We Work Remotely and Remote.co that specialize in jobs for remote workers.

Apply to the jobs that are a good fit for you.
19. Work as a Bookkeeper
If you have some experience with accounting or bookkeeping, this is a great job that can be done remotely in many cases. Even if you don't have experience, it's possible that you can find an entry level job with minimal requirements (some require nothing more than a high school diploma). Some bookkeeping jobs will require you to go in to the office every day, but a growing number of companies are hiring remote bookkeepers.
According to ZipRecruiter, the average salary for a bookkeeper is over $58,000. Add in some flexibility by working from home and it's a great job.
How to Get Started as a Bookkeeper:
Get some training or basic experience with QuickBooks.

AccountantList is a great place to find remote bookkeeping and accounting jobs. In addition to the regular job listings, they also have a database of top companies that hire remote accountants and bookkeepers.

Apply to jobs that may be a good fit.
20. Become a Tutor
Online tutoring or teaching can be a great side hustle. The pay, in most cases, is pretty good, and you'll benefit from a flexible schedule. Although there are some full-time jobs available, in general, this opportunity is better for part-time work. Even as a part-time tutor, you can earn $20+ per hour.
The requirements for your education and work experience will vary from one opportunity to the next. In some cases you will need previous teaching experience, and in other cases you won't.
There are opportunities for teaching or tutoring all different subjects, although English is extremely popular.
How to Get Started as a Tutor:
Evaluate the requirements of available opportunities to see what may be the best fit for you.

Apply for opportunities that you want to pursue.
21. Become a Transcriptionist
Working as a transcriptionist is a perfect opportunity if you have some typing skills. There is a lot of transcription work available and it's extremely flexible. Most transcription jobs allow you to work as much or as little as you want, and you can choose your own hours.
There are a lot of websites offering transcription. Generally, you'll have to pass a typing test, and then after you've passed the test you can see different jobs that are available and claim the ones that you want. The pay varies drastically on these sites, but there is potential to make pretty good money in this field. ZipRecruiter reports that the average salary for a work-from-home transcriptionist is nearly $60,000.
How to Get Started as a Transcriptionist:
Make sure you have the transcription equipment that you'll need to do the job.

Choose the company or companies that you want to work for. Apply and take the initial typing test.

Once you've passed the test, you'll be able to earn money from jobs that are available.
22. Work as an At-Home Customer Service Rep
Many companies use remote workers for customer service. This can involve service over the phone as well as online chat.
In some cases, you might be able to find a job as an employee for customer service, but in many cases, the work is outsourced through companies that specialize in customer service staffing. These staffing agencies are excellent places to look for work.
Some places to check for opportunities include:
Crowdio (chat)

The Chat Shop
How to Get Started as an At-Home Customer Service Rep:
Check the websites listed above to find available opportunities.

Apply to multiple opportunities to have the best chance of getting work.
23. Work as a Search Engine Evaluator
Did you know that it's possible to make money by evaluating the results of search engines?
It's true, and there are actually a few different companies like Appen, Lionbridge, and iSoftStone that hire search engine evaluators (sometimes the name of the job will vary).
The work of a search engine evaluator is very flexible and can be done around your existing schedule, at home or any place with an internet connection. Of course, the pay can vary. But in general, search engine evaluators usually make $12-$15 per hour.
The downside to this opportunity is that the availability of work is limited. It's a popular job that a lot of people would love because of the flexibility. It's also a part-time thing, as there will not be enough work available for full-time hours.
How to Get Started as a Search Engine Evaluator:
Check available listings at Appen, Lionbridge, and iSoftStone.

Apply to any opening you can find because there is not a ton of available work in this field.
Pick the right opportunity for you and get started. Follow the steps listed and you'll be on your way to making money online. If you take action today, you'll be that much closer to getting paid.